Our certified End-of-Life Doulas transform the way people die.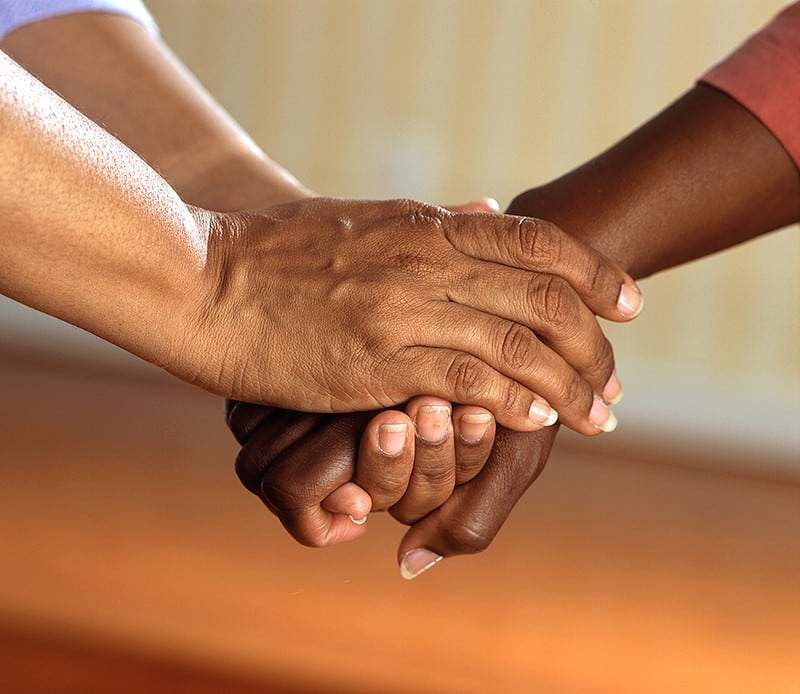 Certified End-of-Life Doula Training
End-of-Life Doulas receive comprehensive, intensive training to support someone from the time of a terminal diagnosis until the time of death. They provide holistic support for the person throughout all the transitional aspects of dying, as well as helps the person's family to "re-enter" life after loss.
Based on their extensive training, Doulas offer suggestions for comfort to the patient and the family. They provide support to the family and patient during all three phases of end of life (EOL), offer the latest options for care and EOL planning, help create sacred rituals, and support in grief, bereavement, and recovery. They are not home health aides; rather, they are professionals who guide and support the family and patient through their entire end of life journey.
• The Shock Phase
• The Stabilization Phase
• The Transition Phase
• Building a Sacred Space
• The Most Common Medication Used in End of Life Care
• The Top 10 End of Life Disease Processes
• When Science Meets the Bedside
• Your Doula Comfort Kit
• Advance Directives
• Creating a Self-Care Practice For Yourself
• End of Life planning
• What to do When Your patient Dies
• Learning Skills for Healthy Grieving
• Starting Your End of Life Doula Practice
You can attend End-of-Life Doula Certification training classes in person at our live events, or study at your own pace via the online webinar series.
Friday 6:00 – 9:00 PM
Saturday 9:00 Am – 5:00 PM
Saturday 9:00 Am – 5:00 PM
Please see event calendar for location information.
Twelve self paced online modules
* Videos

* Audio Recordings

* Text

* Assignments

* Assessments

* Actual Patient Case Studies
There is continuous support available via mentoring and community, as well as continuous education through the Doulagivers network conference calls.
What Can an End-of-Life Doula Do?
Having been trained in the three phases of end of life care, the doula can be a resource for the patient and the family. Explaining what they are experiencing and offering appropriate suggestions that they may or may not consider to do for comfort for the patient.
Companion to the dying and the dying persons loved ones.
Suggesting interventions for comfort.
Helping to facilitate unresolved issues
Advanced Directives
Planning the Vigil
End of life Planning
Writing the Obituary
Writing the Eulogy
Creating Remembrances
Finding Peace and Acceptance-Helping the patient to find meaning in their life and what their contribution was to this life
Support the Patient and Their Loved Ones through the Entire End of Life Journey
What Won't an End-of-Life Doula Do?
The End of Life Doula is not a home health aid and is not there to do any hands on care, e.g., bathing, toileting, feeding etc. If the doula wants to help with any of these duties that will be up to his or her discretion. The EOLD is there to only be a companion to the dying and their loved ones.
The Doula does not make ANY decisions related to end of life care for the patient directly.
The Doula will not project their own beliefs and will always remain non-judgmental.
 "Suzanne has put together a wonderful training program coupling her professional experience and the organic need at end of life.  The certification program is so well rounded and taught me how to hold space not only the patient but their family as well.  As a result of this training, I can ensure the families I serve have the best end of life experience and care possible.  I highly recommend the Doulagivers End-of-Life Doula training; it brings back the holistic model of care for the end-of-life."
"Thank you so much for the weekend, your training, and the spirited and open-hearted enthusiasm with which you embraced all of us these past few days. I feel like I've been blessed in meeting you, and now feel re-invigorated to dive back into what the universe seems to be calling me to do. I can't thank you enough – and am looking forward to what's next."
"Last year while looking to update and refresh my symptom management skills, key word searches led me to discover Doulagivers.com and one of Suzanne's Obrien's publicized interviews on the internet. Having worked as a nurse for over 23 years and in the field as a Hospice RN for over a decade, I immediately realized that the information presented in her free Level 1 education was only possible to accumulate by having walked that walk. Caring for someone who is experiencing loss of function is a task there are very few resources for once the burden of care falls onto unsuspecting families and friends. The fast-paced high technologically driven health care systems of today leave many of the average patients unable to find their way. Programs like Doulagivers are stepping into this void to embrace the growing need for more compassionate care at end of life. I completed the Level 3 Doula Program and am happy to belong to this growing community of compassion."
"I have Doulagivers to turn to for support and guidance.  Suzanne provides professional and business advice, ongoing learning opportunities to stay current, develops new certification programs, sets high professional standards for Doulagivers to adhere that provides us with a reputable status in the communities we serve.  It connects us to other Doulagivers from all over the world to network with, learn from, seek advice from and comfort when the need arises.

I am blessed to be a Doulagiver and honoured to be a part of this life giving community.  Dreams can and do come true and I wish the same for you."
New York
Certification Training 
October 27, 2017 – 6pm to 9pm
Ocober 28, 2017 – 9am to 5pm
October 29, 2017 – 9am to 5pm
New York
Certification Training 
November 3, 2017 – 6pm to 9pm
November 4, 2017 – 9am to 5pm
November 5, 2017 – 9am to 5pm
Seattle, WA
Certification Training 
April 20, 2018 – 6pm to 9pm
April 21, 2018 – 9am to 5pm
April 22, 2018 – 9am to 5pm
Want to join a revolutionary industry, give people hope and comfort, and make a meaningful contribution to the world?
BECOME A DOULAGIVERS END-OF-LIFE DOULA