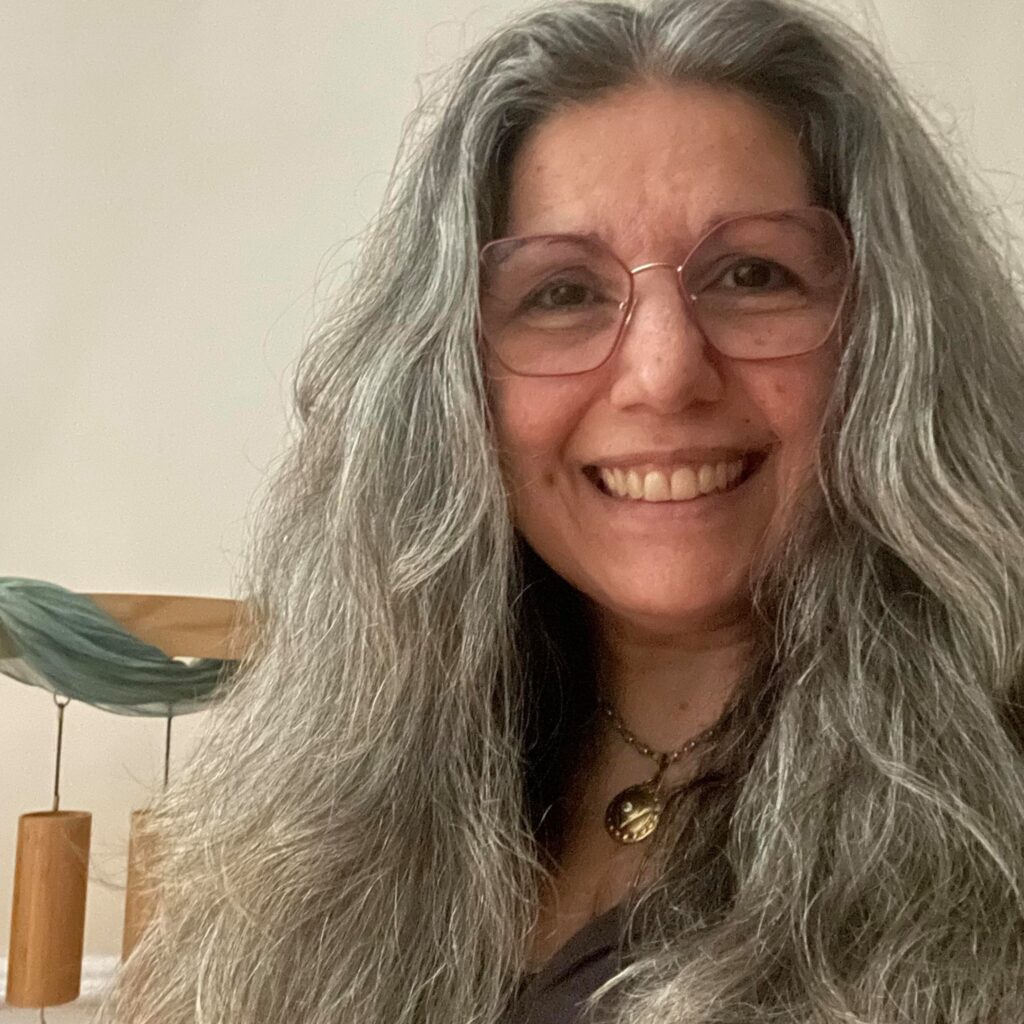 Skills: Certified End of Life Doula
Tags: #doulagivers, #doulagiverstrained, #ENDOFLIFEDOULA, #endoflifedoulatraining, #eold, and death doula
My name is Karen Asconi. I'm NEDA Proficient, Trained and certified by Doulagivers, and I look forward to meeting you in person in the New York area and wherever you are virtually as a Tele Doula.
I came to the work of the End-of-Life Doula through my large extended family. Mom and Dad both had 9 siblings so there were plenty of loud family get togethers through the years. Until family members started to … graduate from life on this plane. Then the get togethers took on a completely different tone and I experienced the full kaleidoscope of life, illness, transitions, death, loss, grief, and the breadth of family turbulence. Looking back, it was a kind of on-the-job training that wasn't completely obvious until my own intensive immersion as caregiver for both of my parents who died within a month of each other. That was when the processes became personal … and embodied … even to the extent of affecting how I was and would be living my own life.
Ten years later, as a way of serving the community, I was drawn to training as a Hospice Volunteer with Visiting Nurse Service of New York. It was a fit. I continued with Vigil and Bereavement training and I've been a Hospice and Vigil volunteer, sitting with patients and their families through illness, death, and beyond, since 2013. In addition, I teach methods of Self-care, Meditation/Mindfulness, and Restorative Yoga to caregivers through the Wellness Center at Ronald McDonald House, NY. During the pandemic I also earned a certificate in Sound Healing and have added it to what I bring to the table.
The foundational components of Hospice, Vigil, and Bereavement training with VNSNY and my weekly visits opened my heart to an internal dialogue around how I could live my life in the best way possible. That curiosity led me here, to a deeper dive into broadening my ability to serve and live as a Doulagivers Certified End of Life Doula.
I'm honored to serve, support, and connect with you. I'm grateful that even in the face of the global pandemic that separated us, we were able to take a collective breath and consider the next best way to maintain some sense of connection. I'm in awe of our human resiliency that turned to the virtual world to facilitate our work and our lives; that allowed us to open our arms wide enough to embrace and serve the world.
As we locked down … we were asked to open up in new ways. Much like life. In those moments of life crisis and individual "lock down," how can we find a way to gently, compassionately, lovingly open up to what's possible or what's next?
My work is to support you as you find your answers.
How can I help?
Visit my website:
https://www.karenasconi-cominghometogether.com
Email: info@karenasconi-cominghometogether.com
Phone Number: (201) 370-1290