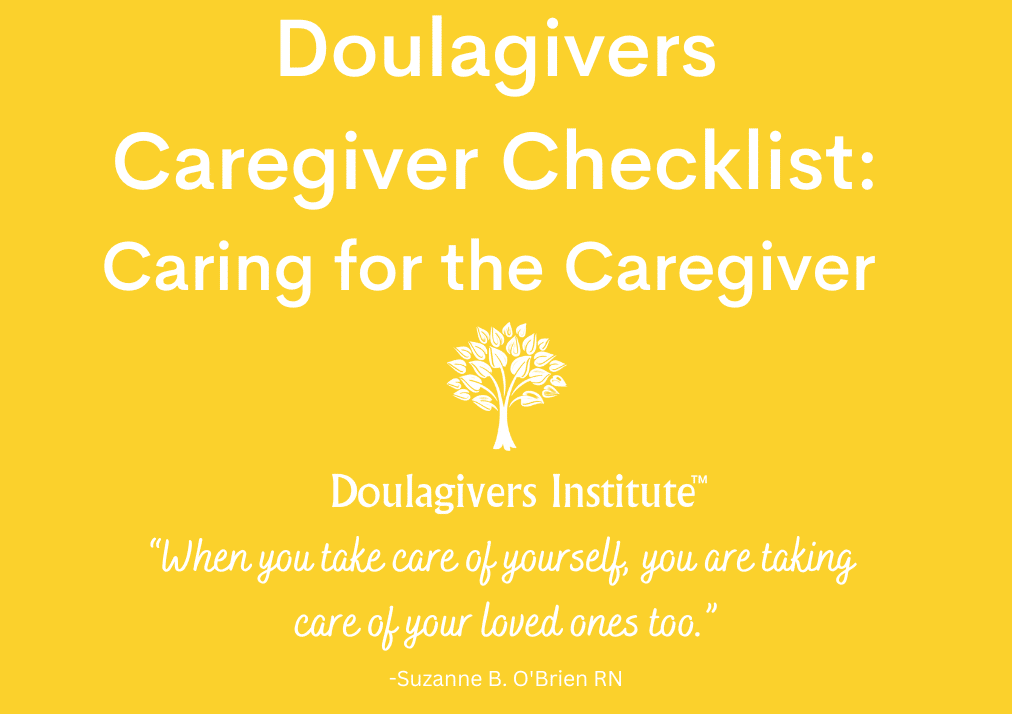 Doulagivers Caregiver Checklist: Caring for the Caregiver
Use this checklist while caring for someone else at the end of life to ensure your own needs are met during this time.
Caregiver Syndrome is a silent epidemic and when you are burned out, exhausted, and pushed to your limits you cannot provide the highest quality of care for others. This Free Doulagivers Caregiver Checklist will support your needs as a caregiver because when you take care of yourself, you are taking care of your loved ones too.
Fill out the form below to get it now!