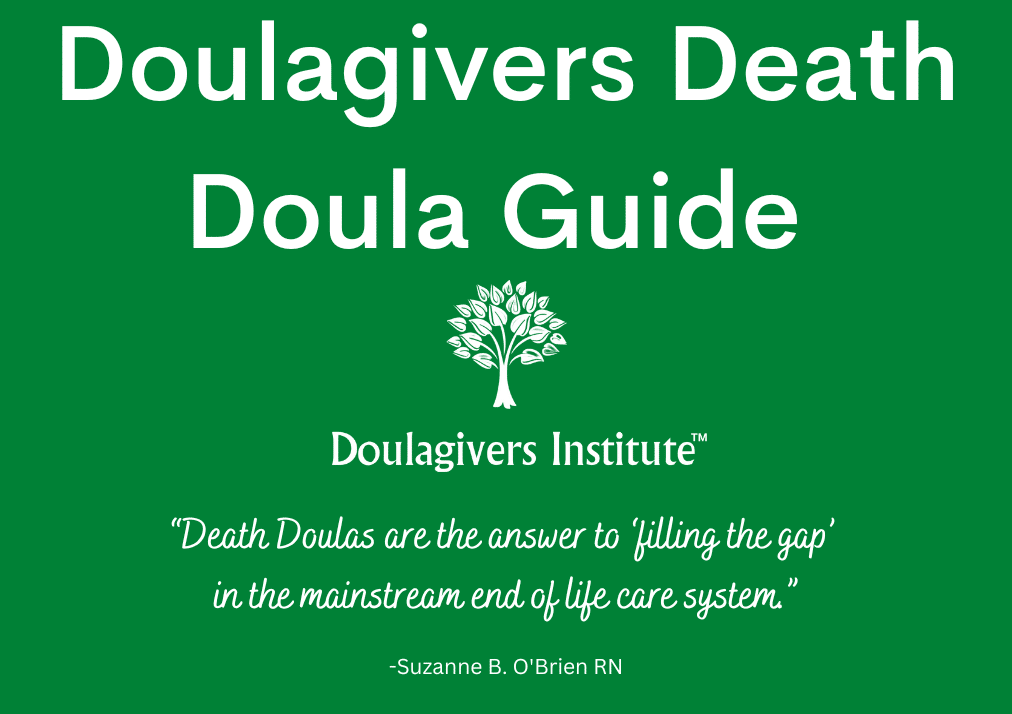 Doulagivers Death Doula Guide
A Death Doula is a non-medical person trained to care for someone holistically (physically, mentally, emotionally and spiritually) at the end of life. This profession has grown exponentially over the last decade, but confusion still exists around it as it becomes more mainstream. With so many different Death Doula trainings available and with most of them containing wildly varying curriculums, it is important to know what to look for. This Free Doulagivers Death Doula Guide was created to explain this burgeoning field of holistic end of life care and how to identify a professional training and/or Death Doula that's right for you.
Fill out the form below to get it now!