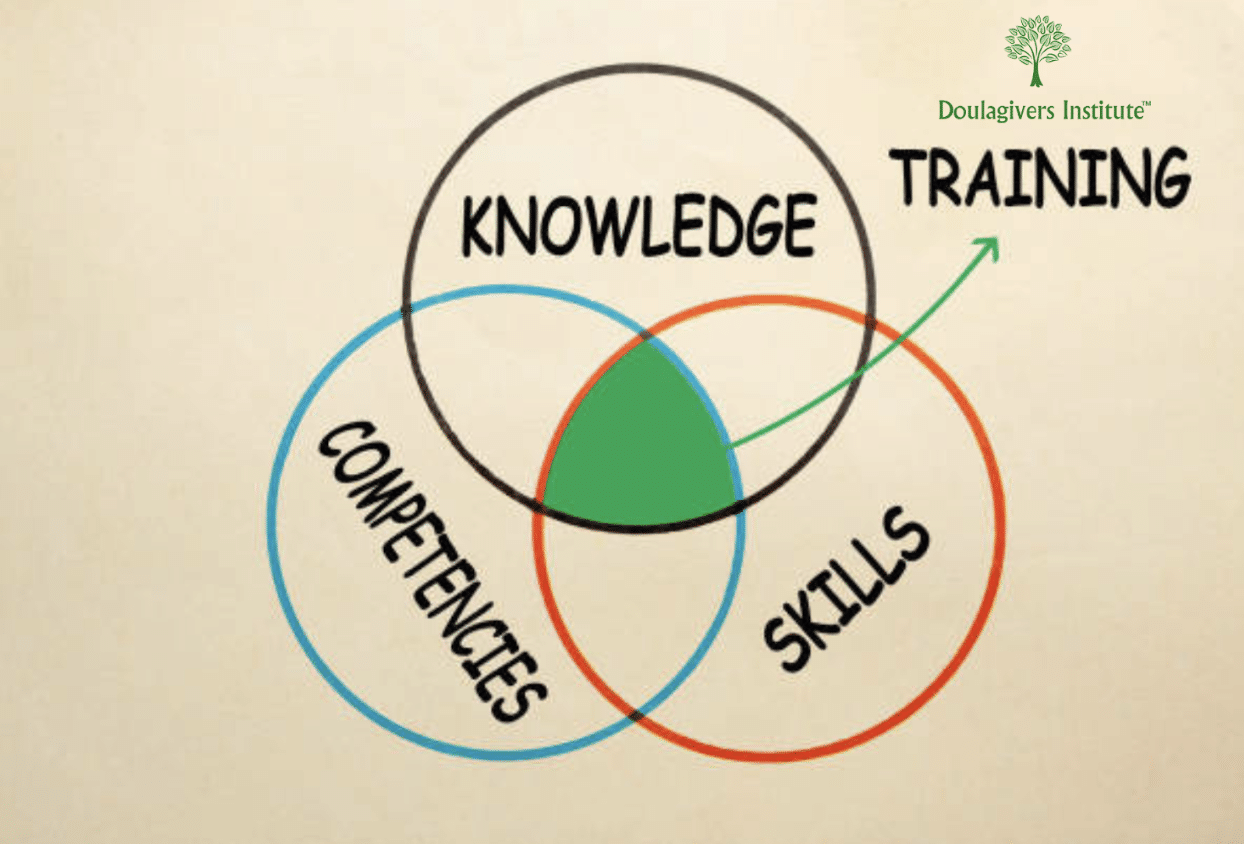 Elevating Care & Compassion Through Professional Death Doula Training | Doulagivers Institute
Death Doulas are non-medical healthcare professionals trained to care for someone holistically (physically, mentally, emotionally and spiritually) at the end of life. They support others during the end of life process, much like a birthing doula helps with the birthing process. This profession recognizes death as a natural, accepted and sacred part of life. One might say that Death Doulas are to Hospice palliative care as birthing doulas are to Obstetrics. 
Death Doulas…
Help create positive and empowering end of life plans.
Provide spiritual, psychological and social support.
Suggest ideas for optimal physical comfort.
Help plan home vigils.
Educate patients and families on the new and progressive options of home wakes, water cremations and natural burials.
Death Doulas care for the whole person, taking into account the emotional, mental, spiritual, and physical well-being of the patient and their family. They provide invaluable assistance in these notable areas of holistic support:
They Act as the "Eyes and Ears" for Hospice by Identifying Acute Issues:

Death Doulas identify all acute issues and suggest interventions to provide tight symptom management leading to the highest quality of daily living for both the patient and their loved ones. Achieving optimal comfort and quality of life is our goal every single day!

Legacy:

We are all born, and we all die too. It's what we do in the middle that creates our legacy. What we leave behind is far more than simply wealth and possessions. We can share our story or give wisdom, advice, love, and support even after we have passed. In doing so, we give those left behind and those in the future a glimpse of our essence – who we were, how we saw the world, and what gave our life purpose. Death Doulas can help patients with the powerful and uplifting process of conducting a life review and developing a legacy project.

Presence:

The topic of death can produce fear and anxiety as we each face our end-of-life. This is simply because we have not walked this path before. Having someone present with a wealth of experience and proper training at such a tender time can bring a sense of comfort to the otherwise unfamiliar. Death Doulas provide holistic and informational support as they accompany individuals and their families through the entire end of life journey.

Dignity

: Everyone wants to have a positive passing where they maintain their dignity and honor as they exit this life. We all have our own values, traditions, and belief systems that influence our vision and expectations of what that would look like. Creating an environment that represents that vision and is authentic to the individual is important. Death Doulas help patients and families develop a plan around the wishes and values of the dying person and always advocate on their behalf.
In recent years, the End of Life/Death Doula profession has gained widespread recognition both nationally and internationally. However, with the rapid expansion of this global movement comes opportunists seeking to capitalize on it for the wrong reasons. Many Death Doula trainings have "popped up" with little substance, depth or credibility behind them and there is currently no regulatory oversight in place to prevent this. Potential students must do their homework before paying for training. The one thing that is critical to note is that there can be several trainings with the title "Death Doula Training" and they can be entirely different curriculums, and usually are. 
Picking a Death Doula training is a financial commitment and a time commitment. Do your research! Find out what the curriculum of the program is before enrolling. Make sure the curriculum matches what you want to learn as there are no government licenses for End of Life Doulas and all training programs have their own teaching styles, perspectives, and focal points. Finding the right teacher and training program for you is one of the most important decisions you will make when embarking on the journey to becoming a Death Doula. There are many wonderful programs and teachers to choose from – please make sure that the curriculum matches what you want to learn as these programs can be extremely different in their content and their effectiveness in real world situations can vary greatly. 
What Sets Doulagivers Apart? 
Doulagivers Institute continuously strives to provide the highest level of education and certification training for Death Doulas in the field. Doulagivers Institute is taking the non-medical Death Doula model of care and elevating it to new heights. We are striving to establish the gold standard for non-medical healthcare practitioners in the space of end of life care. Patients and families need to feel confident that who they bring into their home to help during this time is adequately prepared and has the skills and abilities to have a beneficial impact in their end of life journey. They need to know that they can trust that person's knowledge base and the person themselves.
This responsibility to assist others at the end of life should not be taken lightly and putting more under-trained people in the home is not helping the situation, rather, it can make it worse. This is one of the main objections to the end of life doula movement, and without an established scope of practice and education requirement, it is not entirely unfounded. This is why Doulagivers Institute goes above and beyond to provide the most comprehensive holistic end of life care training available and continues support for our graduates after they are certified and actively working with patients and families.
As the movement grew and other programs started offering death doula certifications, we realized that the major differences in curriculum and level of education provided in each training made it necessary to separate ourselves from the pack. The Certification Programs offered by Doulagivers Institute are the top tier online education programs for non-medical end of life care professionals. We feel strongly about preparing our students to be the most knowledgeable and well prepared out in the field so they can have the functional impact they're meant to have in the homes of those who need their help.
Without an established licensure or scope of practice in the general umbrella of "Death Doula" certifications, the main problem is that certain certifications may lead to inexperienced or unhelpful doulas. This can have no benefit at best, and be detrimental at worst. The Doulagiver is meant to stand out from the crowd in a way that allows patients and families to know they're receiving the type of expertise they expect when they employ the services of an end of life care professional. 
Doulagivers Institute is an internationally recognized leader in end-of-life training programs and care. Our professional certification curriculum is well-rounded and focuses not only on the patient, but on their loved ones as well. It is a comprehensive training program that covers everything from how to care for individuals and their families before, during and after death. A Doulagiver is educated in helping you know your options, rights, and how to secure your wishes. They can assist with filling out paperwork, direct you to the proper professionals, and offer expert guidance throughout the decision-making process. 
At the core of our training is the Doulagivers 3 Phases of End of Life Model of Care – this allows the Doulagiver to identify what stage of the end of life journey a patient is in and how to best offer recommendations for comfort and interventions to address acute issues. After the patient has passed, the Doulagiver will be able to direct the family through the process of planning and coordinating services needed in the most cost-effective and least stressful way possible. The Doulagiver will also be able to act as a guide through the grief and bereavement process, helping to soothe the transition back into life after loss for family caregivers and other loved ones. 
Our students learn how to connect with and support their communities with free education and resources, as well as everything they need to start their new business, raise awareness, and receive the continuing support and education they need when beginning to offer their services. They are trained to be the complete support package that patients and families can rely on during this difficult time in their lives. The professional training programs offered through Doulagivers Institute are medical-level training programs for the non-medical, holistic practitioner! 
At Doulagivers Institute, you will be educated on:
The Complete Physiology of Death.
The Top End of Life Disease Processes. 
Common Medications Used at the End of Life.
All Resources Available to You, Your Patients, and Their Families. 
Although you will never perform in a medical capacity, this knowledge and understanding proves to be invaluable to your role as a holistic end of life care professional. This information will allow you to anticipate patients' needs ahead of time and alert the hospice team to any/all changes in the patient's condition allowing them to quickly adjust the medical care plan leading to optimal daily comfort for both the patient and their loved ones – and that ability is worth its weight in gold. 
This program will prepare you to walk into a home in crisis and remain calm while being able to identify what phase of end of life the patient is in and exactly what interventions to recommend based on the specific disease process they are experiencing. 
THAT is the Doulagivers Difference! 
Want more information about the Death Doula Profession and How to Become a Doulagiver? 
Click Here to Download the FREE Doulagivers Death Doula Guide!
All programs at Doulagivers Institute are created and taught by Suzanne B. O'Brien RN. Suzanne B. O'Brien RN is the Founder & CEO of Doulagivers Institute. Her life's mission is to increase the availability and access to high quality end of life education and care for patients and families throughout the world. Suzanne has developed free resources and trainings for family caregivers and practitioners from her firsthand experience working at the bedside of over 1,000 end of life patients as a hospice nurse and palliative care professional. 
Doulagivers Institute was formed in 2012 by Suzanne after she was moved to action by what she witnessed in the homes of her dying patients as a hospice nurse – both the beautiful, empowering deaths that she feels every person has a right to experience and the heartbreaking, traumatic ones that she recognized were the reality for far too many. Improving end of life outcomes for all members of the community through education and advocacy, as well as increasing satisfaction with the home hospice care experience is the ultimate goal of Doulagivers Institute.
Click Here to Download the FREE Doulagivers Death Doula Guide!