FREE End of Life Doula Level 1 Family/Community Volunteer Caregiver Training
[fusion_builder_container background_color="" background_image="" background_parallax="none" enable_mobile="no" parallax_speed="0.3″ background_repeat="no-repeat" background_position="left top" video_url="" video_aspect_ratio="16:9″ video_webm="" video_mp4="" video_ogv="" video_preview_image="" overlay_color="" overlay_opacity="0.5″ video_mute="yes" video_loop="yes" fade="no" border_size="0px" border_color="" border_style="" padding_top="20″ padding_bottom="20″ padding_left="" padding_right="" hundred_percent="no" equal_height_columns="no" hide_on_mobile="no" menu_anchor="" class="" id=""][fusion_builder_row][fusion_builder_column type="1_2″ last="no" spacing="yes" center_content="no" hide_on_mobile="no" background_color="" background_image="" background_repeat="no-repeat" background_position="left top" hover_type="none" link="" border_position="all" border_size="0px" border_color="" border_style="" padding="" margin_top="" margin_bottom="" animation_type="" animation_direction="" animation_speed="0.1″ animation_offset="" class="" id=""][fusion_imageframe lightbox="no" gallery_id="" lightbox_image="" style_type="none" hover_type="none" bordercolor="" bordersize="0px" borderradius="0″ stylecolor="" align="center" link="" linktarget="_self" animation_type="0″ animation_direction="down" animation_speed="0.1″ animation_offset="" hide_on_mobile="no" class="" id=""]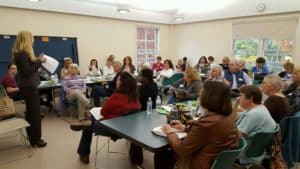 [/fusion_imageframe][/fusion_builder_column][fusion_builder_column type="1_2″ last="yes" spacing="yes" center_content="no" hide_on_mobile="no" background_color="" background_image="" background_repeat="no-repeat" background_position="left top" hover_type="none" link="" border_position="all" border_size="0px" border_color="" border_style="" padding="" margin_top="" margin_bottom="" animation_type="" animation_direction="" animation_speed="0.1″ animation_offset="" class="" id=""][fusion_imageframe lightbox="no" gallery_id="" lightbox_image="" style_type="none" hover_type="none" bordercolor="" bordersize="0px" borderradius="0″ stylecolor="" align="center" link="" linktarget="_self" animation_type="0″ animation_direction="down" animation_speed="0.1″ animation_offset="" hide_on_mobile="no" class="" id=""]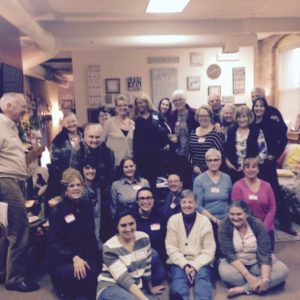 [/fusion_imageframe][/fusion_builder_column][fusion_builder_column type="1_1″ last="yes" spacing="yes" center_content="no" hide_on_mobile="no" background_color="" background_image="" background_repeat="no-repeat" background_position="left top" hover_type="none" link="" border_position="all" border_size="0px" border_color="" border_style="" padding="" margin_top="" margin_bottom="" animation_type="" animation_direction="" animation_speed="0.1″ animation_offset="" class="" id=""][fusion_title size="1″ content_align="left" style_type="default" sep_color="" margin_top="" margin_bottom="" class="" id=""]End of Life Doula Level 1 Family/Community Volunteer Caregiver Training[/fusion_title][fusion_text]Hospice Nurse Suzanne B. O'Brien Creates End of Life Doula Program
The goal is to eventually have a volunteer End-of-Life Doula resource network in every county. Stirred by her experience as a hospice and oncology nurse, Suzanne B. O'brien RN has launched a free training program to support dying patients and families with care at home.End of Life Disconnect: A National Hospice Organization Gallup Poll found that nine out of ten people who were terminally ill wanted to die at home, yet half were dying in the hospital. The same poll found that the number one fear of the dying patient was becoming a burden to their family.
"Because of our society's overwhelming fear of death, it is almost impossible to teach families how to fully care for their dying loved ones," said O'Brien. "Compounding that is the short amount of time the patients spend at home." In fact, another study found that seven out of ten families said that they felt they were referred to hospice too late . "We have literally become paralyzed by the topic of death, and this fear is making the experience so much harder than it needs to be for both patients and families," observes O'Brien. "Planning for end of life wishes and discussing them with loved ones takes a great weight off of both patients and families."
O'Brien got the idea for End-of-Life Doulas during a Hospice volunteer trip to Zimbabwe, Africa, in September, 2012. Because the hospice there has a great need and limited resources, the hospice workers teach a neighbor how to care for a dying patient and their family through that last phase of life – like a Doula. Doula is a Greek word meaning a non-medical person trained to care for someone physically, emotionally, and spiritually. It is usually associated with the birth of a baby. "I have always drawn the analogy between new life entering this world and the phase of life leaving this world. Both require special love and preparation," said O'Brien.
O'Brien endorses this model of community taking care of community. Having worked with so many people from all different cultures and backgrounds, O'Brien appreciates that people across the world are more similar than different, and recognizes that everyone will need care and support when the time comes. "Death is inevitable," says O'Brien, "but with the right education, kindness and compassion, we can help one another through this natural part of our life's journey."This Training is for everyone. Family caregivers, community volunteers, healthcare workers, etc. The Level 1 EOLD Community Caregiver Training is a non-medical course. Teaching everyone the skills they need to take care of those who are at the end of life. Participants will learn the 3 phases of End of Life Care and what interventions they can suggest for the comfort of both patient and family in each phase. Infused with patient bedside stories, this workshop is empowering, uplifting and inspiring.[/fusion_text][fusion_text]What you will learn:
The 3 Phases of End of Life Care. based on the concept of the hospice nurse teaching families how to care for their dying loved one, participants will learn everything they need to know from the time someone gets a terminal diagnosis all the way through till when they die and how to create a sacred space. This course is full of practical, emotional and spiritual information that will empower everyone who takes it. 100 years ago the skill on how to care for the dying was something handed down generation to generation. Doulagivers is helping to bring this skill and education back to people globally so that everyone can have the most positive end of life experience possible. Participants will learn:
Interventions to use in each phase to allow for the patients optimal comfort and care.
Case studies using real end of life scenarios. Application from the learning of the 3 phases of care. This allows the family caregiving Doula to reinforce the knowledge and apply it to real bedside examples.
[/fusion_text][fusion_text]LEVEL 1 COURSE TIME: 4 online classes. 8 total hours of course time or 5 hours in a live workshop.
*Level 1 End of Life Doula Family/Community Volunteer Caregiver Training includes: lifetime access to the Level 1 Doula classroom modules.
Testimonial for the Level 1Training- " Dear Suzanne, The gift you have given me is absolutely priceless.  I couldn't have done all that a month ago.
I am very tired, but will sleep very well tonight knowing that I am honoring my grandmother in her very important process to the end of her life here on earth."
Click Bellow To Register Free – Level 1 End of Life Doula Family/ Community Caregiver Training
Thank you so very much,
Nancy W.
What Participants said about a Live Level 1 End of Life Doula Family/Community Caregiver Training:
Addressing a difficult topic
Provides an outlet/sense of community for caregivers
Great invaluable information.
Excellent sharing and insights
Excellent program
Suzanne is awesome
Thank you for doing this program, it was wonderful!
Smart, informative, very positive, energetic!
Suzanne was wonderful!
Practical and useful
Great speaker, engaging, interesting, amazing person
Useful, informative, engaging, opening up new and refreshing conversations.
The best!
Easy to listen to, very relevant
Thank you for making it affordable (x2)
Sharing, genuine
Excellent, engaging, warm human
Suzanne was informative and a lovely human, sharing/facilitating important conversations
Well organized
Lovely facility
Enlightened, non judgmental, encouraging
Much more than I expected – it flew by!
So much practical information given in one day
Wonderful! Most meaningful!
Dynamic, purposeful, fun
Suzanne was exceptional, engaging, helpful
Thank you, this is an important conversation!
Excellent training, certainly makes me interested in further end of life doula training.
Great program, much needed
 [/fusion_text][/fusion_builder_column][/fusion_builder_row][/fusion_builder_container][fusion_builder_container hundred_percent="yes" overflow="visible"][fusion_builder_row][fusion_builder_column type="1_1″ background_position="left top" background_color="" border_size="" border_color="" border_style="solid" spacing="yes" background_image="" background_repeat="no-repeat" padding="" margin_top="0px" margin_bottom="0px" class="" id="" animation_type="" animation_speed="0.3″ animation_direction="left" hide_on_mobile="no" center_content="no" min_height="none"][fusion_text]
[/fusion_text][/fusion_builder_column][/fusion_builder_row][/fusion_builder_container]