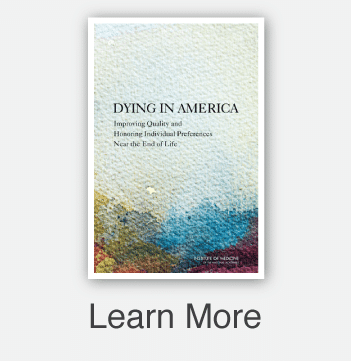 End of Life Doulas Are Making Big Waves
Suzanne B. O'Brien here,
In 2014, the National Institutes of Health released a report "Dying in America" in which they spoke about the future of end of life care. This report declared that there is need to move towards:
– person-centered, family-oriented end of life care models
– an increase in education and higher standards for Advance Care Planning
– better trained end of life care providers
– revamped policies and payment systems designed to support high quality end of life care
Many End of Life Care experts  agree that over the course of the next several decades it is going to be necessary to expand alternative care services  to accommodate the aging Baby Boomers and keep people at home for end of life rather than in facilities.
End of Life Doulas are non-medical persons trained to care for someone holistically at the end of life. They are going to play a big role in reshaping end of life care for the future.
The Progression of the End of Life Doula Field
Five years ago, we were in the infancy stages of bringing this concept into the mainstream end of life care circles. Today, I am pleased to say that we have accomplished that goal! End of Life Doulas are on their way to carving out a permanent role in the field of non-medical healthcare professionals.
We have had doulas steadily working now for some time. Most recently, three have been hired by hospices. The last being hired in August 2019 for $50 per hour. Many others are currently operating their own successful businesses in their communities. We are still very early in this movement. The projections are set for growth over the next three decades. The future is bright for the End of Life Doula's.
For Those with the Calling
For those who have a calling to serve people in their communities this may be a perfect career choice. Both agencies (hospices and home health agencies), as well as families and patients all around the U.S. are loving the End of Life Doula profession and are seeking people with the  skills to provide these services.
If you have been considering joining this movement and becoming an End of Life Doula, now is the time. Could you be the first Doulagivers End of Life Doula or Doulagivers Specialist in your city? If so, I'd like to invite you to take part in my Free  Level 1 End of Life Doula Live Webinar Training on Thursday, September 19th at 7pm ET.
To register for this webinar, CLICK HERE.
Best regards,
Suzanne B. O'Brien RN
P.S. Enrollment in the Doulagivers Live Academic Semester for this Fall is now open! Our first class will be Tuesday, September 24th at 7pm ET. Early Bird Registration Discounts are available right now on the website until Sunday, September 15th at 11:59 pm ET.
To take advantage of these savings and enroll now, visit doulagivers.com