Suzanne B. O'Brien here,
People always ask me, "What makes a good death?"
The answer: a good LIFE!
But how do we have a good life?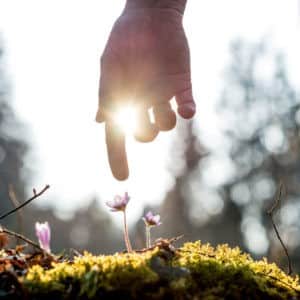 I've been developing a Doulagivers Life Class to share education, skills and inspiration on how to individually create a healthier and happier life, and to collectively come together on a global level to support one another with compassion and kindness in all areas of life.
After years of working at the bedside of people nearing end of life, I was hearing the same things about the perspective of life and what elements of life truly make the best experience. It was witnessing people who lived in a way that when their end of life came about, they were able to say, "Okay, it's my time," based on the richness of their life experiences and the level of fulfillment that they achieved during their journey.
By identifying the areas that require the most nurturing to live fully, the Doulagivers Life Class webinar will share that knowledge with anyone that would like to be part of this positive educational series.
Join us for our FREE webinar Doulagivers Life Class: a webinar of hope, healing, and inspiration. Click Here
Based on the principles of The Doulagivers Life Class, Suzanne B. O'Brien RN will share what it takes to truly live a happy and fulfilled life. Suzanne will share the incredible wisdom of those she has worked with at the end of life. Combining her personal studies in Nursing, Nutrition and Transpersonal Psychology, Suzanne will give you great insight into what life's journey is all about and how you can use a few simple techniques to live your happiest life today!
In the Life Class Webinar, Suzanne B. O'Brien will talk about:
Learning how everything is connected to your energy and what that means for us as people
The keys to understanding the four bodies of energy and how they make up the human body
How each of the separate body systems effect your overall wellbeing
How to support and nourish each body of energy
Why optimal healing, health and happiness depends on the balancing of each one of these bodies of energy
How learning to own your personal power and live as your authentic self is the secret to true peace and happiness
How forgiveness is the key to transformation
How acts of kindness, compassion and service will connect you to our one great consciousness
We have one life to live, so learn to live it to the fullest in the Doulagivers Life Class webinar series! Hear the spiritual wisdom from those at the end of life and learn how you can raise your vibrations with simple physical, mental, emotional, and spiritual exercises and create an amazing life. Get ready for a webinar of incredible inspiration and joy!
To register for the FREE Doulagivers Life Class Webinar July 29th at 7pm ET, click here: https://register.gotowebinar.com/register/821208042495375115
With Love & Warmth,
Suzanne B. O'Brien RN
P.S. My next FREE Doulagivers Level 1 End of Life Doula Live Webinar Training will be held August 15th at 7pm ET. This will be one of the last opportunities to take this training before the Doulagivers Live Fall Semester kicks off on September 24th!
To register for this webinar, click here: https://register.gotowebinar.com/register/2699306943847620620