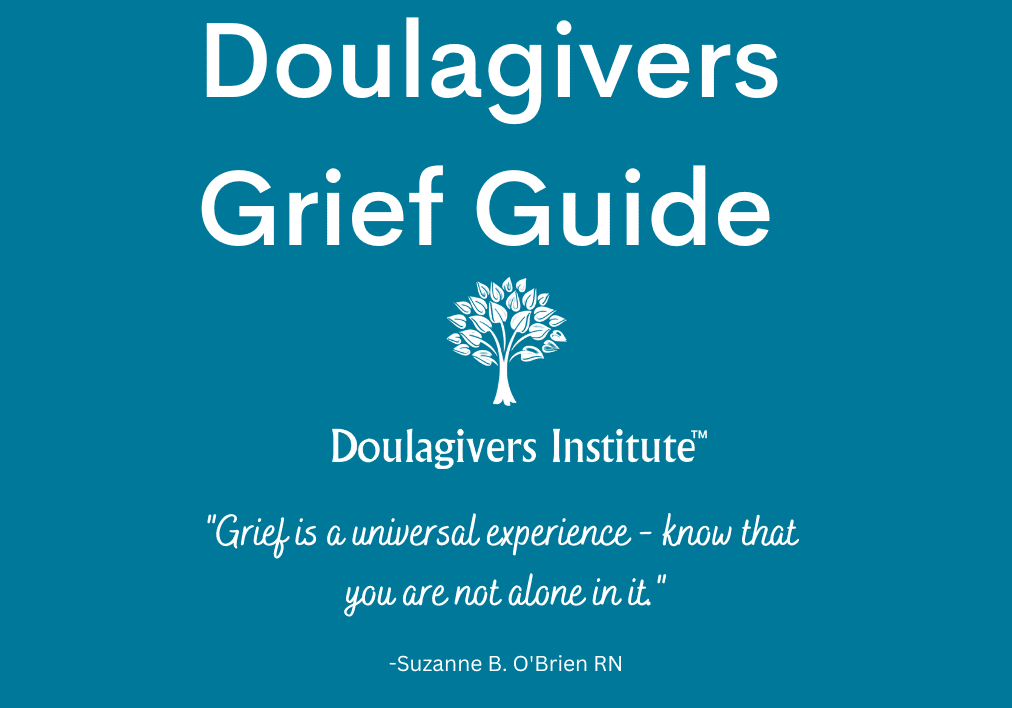 In today's world, we are not talking about the end of life, so it can be no surprise that we are not talking about grief.
This lack of understanding, education and support is creating much more complicated and painful grief experiences - and it doesn't have to be and shouldn't be this way. Losing someone or something we love can be extremely difficult. Navigating loss and grief can be a complicated process, but you don't have to do it alone.
The path to healing from grief starts with support, tools and answers to the many questions surrounding grief.
This Free Doulagivers Grief Guide is full of invaluable information to help you along your grief and bereavement journey. Be gentle with yourself during the grieving process - this guide will show you how.

Fill out the form below to get it now!