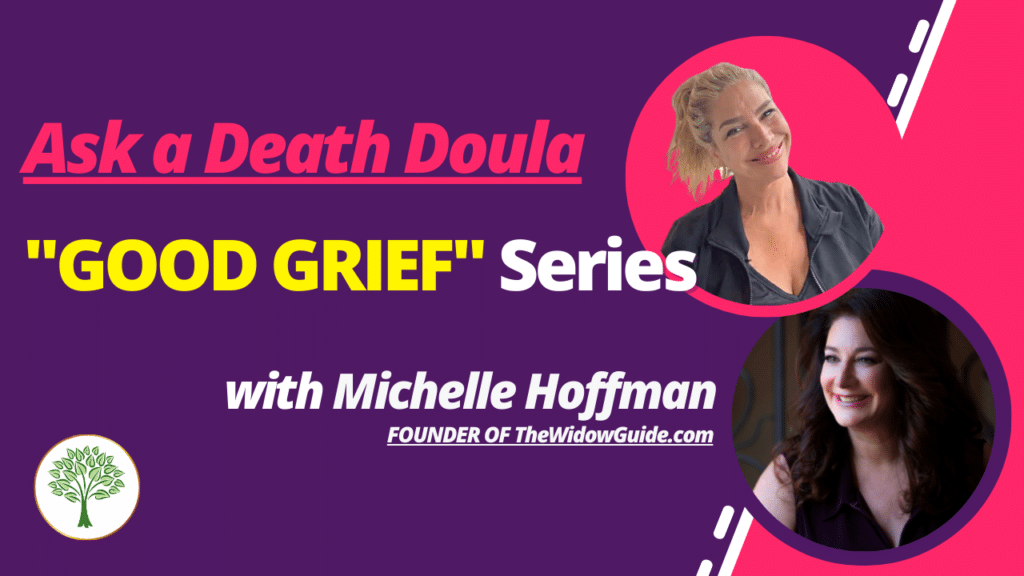 "Good Grief" Series and Interview with Michelle Hoffman
Listen to this episode...
In this episode of Ask a Death Doula, We begin a series titled "Good Grief". Today we are interviewing Michelle Hoffman Michelle.
Hoffmann is the founder of TheWidowGuide.com. She is an international bestselling author, speaker and coach through grief, bringing light to widowhood. She empowers parents who have lost a spouse figure out how to parent alone, and have dreams of their own. Join me discussing with Michelle how to take a step by step approach to reclaiming your life after a spouse has died. Grief is something that touches us all. There are tools and support that can help. xo Suzanne
For more on Michelle Hoffman, Please visit www.thewidowguide.com
FREE END OF LIFE DOULA TRAINING!
If you're a family caregiver, community volunteer, or are interested in becoming a Certified End of Life Doula Practitioner, follow the link below to join Suzanne for her FREE Introductory End-of-Life Doula Training!
For More Information on taking The Doulagivers Free End of Life Doula Training. Please visit www.doulagivers.com