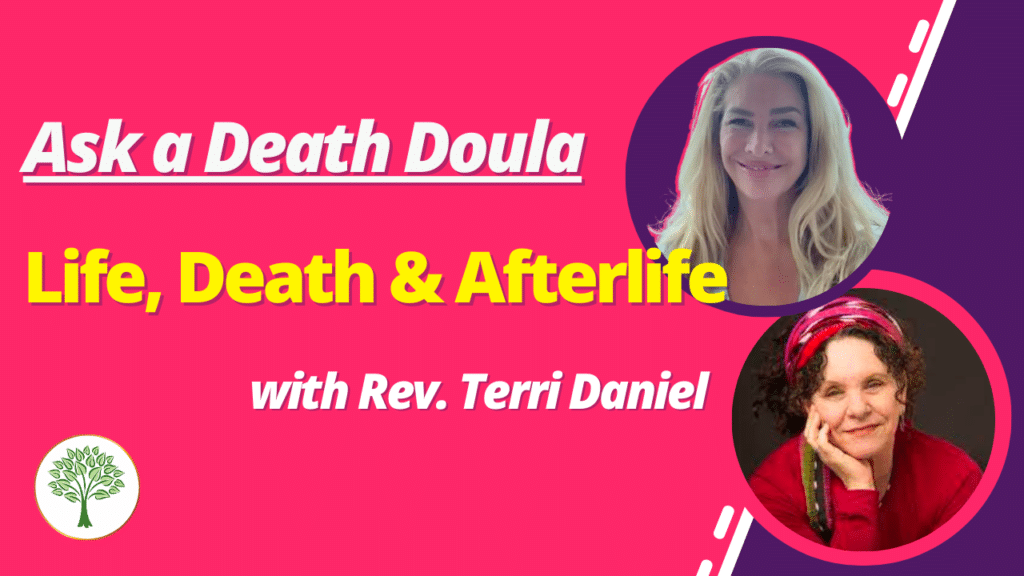 Suzanne B. O'Brien, RN Talks Life, Death, and – Yes – Afterlife with Rev. Terri Daniels
Listen to this episode...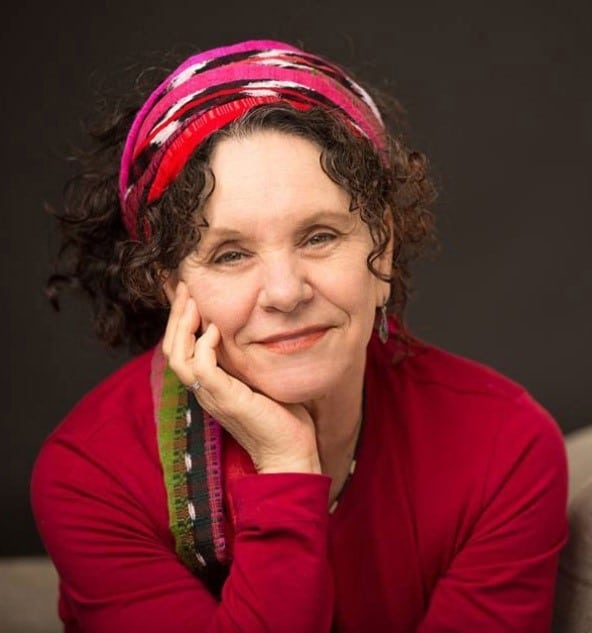 In this episode of "Ask a Death Doula," we talk all about the spiritual component of life, death, and yes-afterlife. My guest Rev. Terri Daniel, MA, CT is a clinical chaplain, end-of-life educator and trauma specialist certified in death, dying and bereavement by the Association of Death Education and Counseling. The focus of her work is to assist dying and grieving individuals to discover a more spiritually-spacious understanding of death and beyond.
Terri conducts workshops throughout the U.S. to help the dying and the bereaved find healing through meditative, ceremonial and therapeutic processes that focus on inner transformation rather than external events. Her work is acclaimed by physicians, hospice workers, grief counselors and clergy for its pinpoint clarity on the process of dying and grieving, and its heartfelt depiction of consciousness beyond the physical body.
Her unique form of "radical mysticism" incorporates elements of Buddhism, Shamanism, ancient pagan practices, Gnosticism and other spiritual traditions to break down limiting beliefs about forgiveness, divine judgment, and negative experience.
Terri has a BA in Religious Studies from Marylhurst University, an MA in Pastoral Care & Counseling from Fordham University, and is currently doing doctoral research on spirituality and grief at the San Francisco Theological Seminary.
She is the author of three books on death and the afterlife and is also the founder of the annual Afterlife Awareness Conference.
About The Afterlife Conference
The Afterlife Education Foundation was launched by Terri Daniel in 2010 because, at the time, the survival of consciousness beyond physical death wasn't adequately represented in traditional forums such as scientific or bereavement conferences. Motivated by a desire to share that knowledge, the first conference was produced in 2011. The conference is now in its 9th year and draws attendees from all over the world. It is held in a different U.S. city each year, and in June 2019 it will be held in Salt Lake City, UT. For details, please visit www.AfterlifeConference.com
FREE DOULA TRAINING
If you're a family caregiver, community volunteer, or are interested in becoming a Certified End of Life Doula Practitioner, follow the link below to join Suzanne for her FREE Introductory End-of-Life Doula Training!
For More Information on this free Doula Training Click Here: http://freetraining.doulagivers.com/
OR
Learn how to give the gift of Peace of Mind at the End of Life to yourself and your family members by signing up for Suzanne's Peace of Mind Planner course! Follow the link below to learn about the five keys to achieving Peace of Mind at the End of Life.
For More Information on The Peace of Mind Planner Click Here: https://planner.doulagivers.com/about