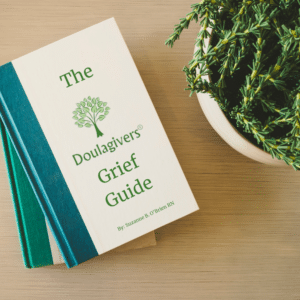 GRIEF What it is and suggestions for healing This past year, there was collective loss felt in a variety of ways. Here in the U.S. alone, we lost over 600,000 of our fellow Americans to a highly transmissible novel virus. Globally, the disease this virus causes has claimed the lives of nearly 4 million people.…
Read More

Please enter a valid email address.
Thanks for subscribing! Please check your email for further instructions.
Something went wrong. Please check your entries and try again.
The Doulagivers Training Program created by Suzanne B. O'Brien RN has been awarded "Worldwide Leader in Healthcare" by The International Nurses Association. It is our mission to offer this training for free/donation globally to help foster education and support for End of Life Care worldwide.