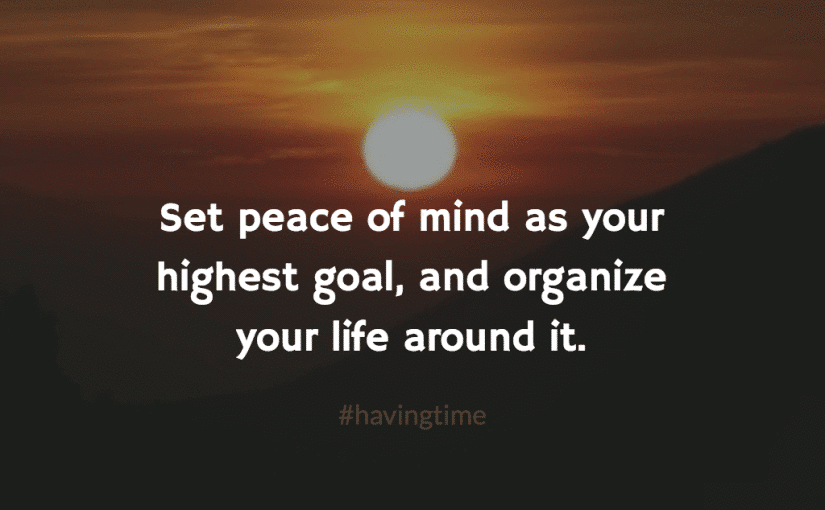 The New Personalized Guide for End-of-Life Planning is Here
Planning for end-of-life is perhaps one of the most uncomfortable things to do for many people. It is usually the last thing on our minds when we are healthy and more concerned about who will be playing in the Super Bowl this year or if we forgot to call someone on their birthday. Unfortunately, this lack of planning (or last-minute planning) is usually what leads to an extremely stressful, overly-expensive and less than ideal situation when the time comes.
What most people say when they're confronted with the idea of planning for their end-of-life:
"I'll do it later" – It's easy to procrastinate planning for end-of-life when you're healthy today. "Among North Americans age 65 and over, 54% of them say they are still in good health and that is why they don't feel the need to plan for end-of-life at this time. The remaining 46% said that they trust their loved ones to handle their end-of-life arrangements for them." – (Research survey conducted by Home Instead, Inc.)
"Speaking about end-of-life is uncomfortable" – Many people feel uneasy when it comes to the idea of speaking about end-of-life with their loved ones. Ironically, it tends to be the younger adults and children of those planning for end of life who avoid these conversations more than those who are getting their affairs in order. "87% of seniors say discussing their plans for their final years made them feel closer to their adult children." – (Research survey conducted by Home Instead, Inc.)
"I already did it" – Some people think because they have a will and an advance directive in place already that they are done with their end-of-life planning. Although it is great to have these in place and puts you well ahead of the curve, it is not so cut and dry. There are plenty of other documents that need to be filled out to ensure your end-of-life goes the way you want it to and even these documents need to be updated periodically as our desires and feelings change over time. You should make a point of updating your end-of-life plans and documents, as well as having ongoing conversations with your loved ones and financial planners about this topic.
Does any of that sound familiar? That's okay. Few subjects are as confusing as end-of-life planning to the average person. With so many things to consider and all the services and options available to you, it can be a real headache trying to figure out where to start and what you would want for yourself. However, waiting until things are critical to begin this process will create so many unnecessary burdens for yourself and your loved ones.
Advanced care planning means thinking and talking about how you want to be cared for in the final years and months of your life. It's important to plan ahead so that you can gain peace of mind and say your goodbyes without worrying about anything else besides your comfort and your loved ones. By planning ahead, you will also make the financial, legal and practical issues that arise from illness and death much easier for your family to deal with.
Planning for end-of-life used to be a very time-consuming, expensive and burdensome ordeal. But thanks to Doulagivers®, the Internationally recognized leader in end-of-life education and care, it doesn't have to be. They have recently released a new course designed to walk individuals through the end-of-life planning process. This course is very appropriately named The Peace of Mind Planner Course.
The Peace of Mind Planner Course is a complete A-Z planning guide that includes everything from pre-planning your end-of-life wishes in all 5 categories, (Physical, Mental, Emotional, Spiritual and Financial) including the necessary paperwork to ensure your wishes are upheld, all the way through the end-of-life process up until celebrating your loved one after death. The Peace of Mind Planner Course is a holistic approach to covering all 5 of these categories to ensure that you have complete peace of mind with how you want to be remembered, celebrated and honored at the end of your life. This course encompasses all the necessary components of what is needed for an end-of-life experience that is financially the best, emotionally the best and environmentally the best.
Suzanne B. O'Brien RN, Founder & Creator of Doulagivers®, made this course so that everyone can have access to a guidebook for end-of-life planning. It walks you through all the personal components to think about for yourself and how to address your concerns and desires with your loved ones. It includes all the pertinent resources you would need to legally protect your belongings and your end-of-life wishes. You will be walked through the options available to you for post-humous celebration and funeral arrangements. You will learn the most cost-effective ways of securing all of your end-of-life needs so that you can potentially save thousands of dollars and hours of stress for yourself, your family and your friends.
If this course sounds right for you, you should visit the Doulagivers® website here and register for their FREE Webinar (Top 5 Regrets of Dying Patients That Lead to Difficult End-of-Life Experiences 60 Minute Live Webinar Training)
This webinar includes a special discounted offer for the full Peace of Mind Planner Course at the end, as well as a lot of valuable information regarding end-of-life planning – for free!
In this free webinar, Suzanne will share with you the 5 top regrets of dying patients that lead to difficult end-of-life experiences and how to avoid them. When an end-of-life experience does not go well, it not only affects the dying person, but it can have a lifelong impact on their family and loved ones as well. In this free webinar, you will learn what patients wish they had done differently and what you can do NOW to achieve peace of mind for the end-of-life. Hear firsthand stories from patients themselves. Find out what people are most worried about regarding the end of life and how to relieve these concerns. Suzanne B. O'Brien RN will also answer questions LIVE at the end of the webinar.
Remember, end-of-life choices are subjective. It does not matter what you choose, but you need to make informed choices. The families of people who have done all their end-of-life planning say that they have a 90% better experience than those who did not.
This webinar is held monthly by Suzanne B. O'Brien RN. To find the next one available, visit their website: doulagivers.com 
See what others have said about the Doulagivers® Peace of Mind Planner Course:
"This course had the content that I wish I had when I was dealing with my aunt's death. She had not planned anything, and I felt absolutely lost." – Laura W.
"I thought I had all the bases covered with my end-of-life planning, and am now in the midst of re-writing my ADR, Living Will and my Last Will and Testament." – Beth T.
"This course is well organized and covers a wide breadth of information. It gave me an excellent blend of value-based topics to contemplate along with great factual information to develop my knowledge base." – Jamie S.
"I would definitely recommend the Peace of Mind Planner course to other people as it is a very thorough explanation of how to prepare for end-of-life matters." – Trish G.
"There is so much vital information shared on all aspects and areas of life – some I never considered before!" – Denise H.