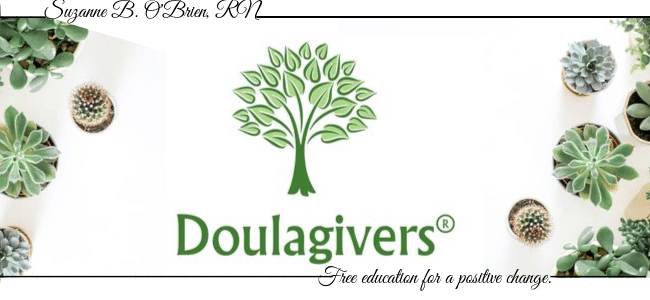 Dear Friend,
The time is now for us to all come together and really make the shift for positive change in end of life care for all. Death connects us all, no matter who you are or where you live. As a registered nurse, I have been working with the elderly and those at the end of life for over 15 years. I have seen our medical system struggle to meet the needs of patients. Have witnessed families completely lost in how to care for their loved one at the most critical time in their life and as a result, feeling left broken. I have witnessed more patients than not having challenging end of life experiences.
The question is why?
Well, as my beautiful 80-year-old mother would say, 'It's the perfect storm." She may be right.
Never before in history has there been an aging population of this magnitude. There are 76 million people over the age of 65 in the US. 20% do not have their own children.
Death is the second leading fear in this country – fear is paralyzing.
We have lost the skill of how to care for someone at the end of life (a skill that 100 years ago was passed down from generation to generation.)
The Time is now to come together and help Change this!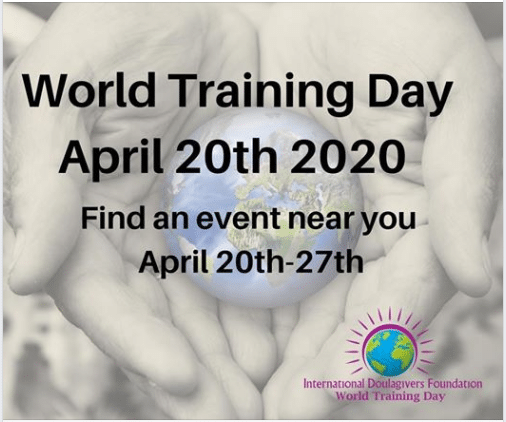 The International Doulagivers Foundation will be holding our second annual 'World Training Day" the week of April 20th -27th 2020 and we invite you to be a part of this global community outreach.
There are three ways to Participate:
1) Host an Event: It is as easy as 1,2,3- Anyone can host an event! We set you up with everything you need, including the training handouts, marketing materials, and even registration! All you need to do is find a location and share the event!
2) Be a Sponsor: This event is free to everyone. Be a sponsor and list your company or organization as part of this global collaborative for positive change!
3) Share the "INDGF World Training Day" Events: Simply share the events for "World Training Day" with your friends on social media and let them know that this training is available for free to everyone, everywhere in the world.
From all that I have witnessed, providing this empowering education and having this conversation will be a huge asset in shifting the current and often dysfunctional climate in End of Life Care.
The Level 1 Community Training Offered on WTD will:
1) Teach participants the skills of how to care for someone they love at the end of life from time of terminal diagnosis all the way through the time of death.
2) Hopefully remove the stigma of fear surrounding End of Life as the training is infused with real-life bedside stories that are incredibly beautiful and empowering.
To make this happen- we need your help! Be an ambassador for your community in this desperately needed support. Host an event!
On Wednesday, October 9th at 7pm ET we will have an informational World Training Day Webinar and live Q&A with Founders Suzanne B. O'Brien RN and Dawn Whelan. Join us and get excited about this wonderful offering that is bringing all of us together!
To register for the webinar, CLICK HERE.
To join the "INDGF World Training Day" Newsletter CLICK HERE .
**** This year "INDGF World Training Day" is so pleased to announce that we will be honoring the incredible work and legacy of Elisabeth Kubler Ross. We will be sharing her impactful work and story and be doing an interview with her son Ken Ross who is the President of the EKR Foundation!
It takes all of us coming together to make a change and learning this skill can change the world.