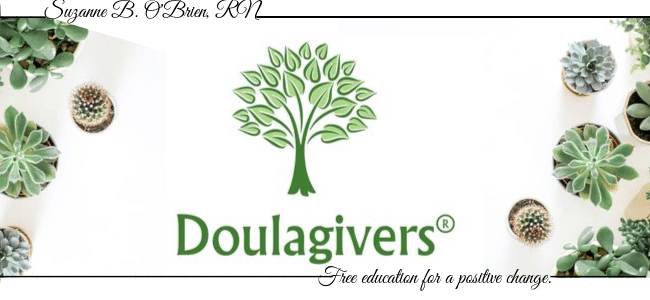 Suzanne B. O'Brien here,
World Training Day is less than a month away! Due to the current COVID-19 pandemic, the annual Doulagivers World Training Day event has undergone some changes. All physical trainings around the country and the world have been canceled to adhere to all social distancing guidelines. We will now be hosting TWO webinars to account for all time zones on the original World Training Day date which will be Monday April 20th, 2020. The first webinar will be at 9am ET and the second webinar will be held at 7pm ET. Below you will see options to register for both of these webinars, so pick whichever webinar best suits your schedule and we will see you there! I will also be answering questions LIVE at the end of each webinar and including some additional information and tips that are specific to caring for individuals who are experiencing the COVID-19 disease process. Please share with your friends, family, and community!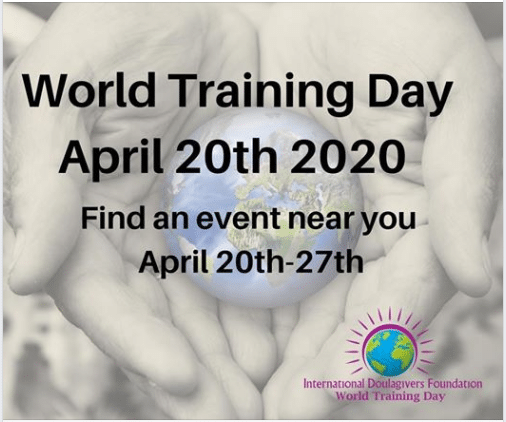 International Doulagivers World Training Day— a worldwide training event where we will hold the Doulagivers Level 1 End of Life Doula Community Caregiver Training on the same day all over the world. Death is something that we all have in common no matter what culture, religion, or socioeconomic status. We believe that this education to support people to have the most positive end of life experience is a human right, not a privilege.
Learn how to care for someone who is dying through all three phases of end-of-life. We are pleased to offer Doulagivers ® Complimentary End-of-Life Doula Family Caregiver Training. The information presented in this training is appropriate for everyone: family, caregivers, volunteers, and community members.
Participants will learn about the three phases of end-of-life and the interventions they can use to provide comfort and support to both the patient and their loved ones. This workshop empowers individuals to embrace the concept of community; caring for each other at the end of life.

What you will learn in this training:
The three (3) phases of end-of-life:
1. Shock Phase
2. Stabilization Phase
3. Transition Phase
From all of us at Doulagivers, we hope you and your family and loved ones are all remaining safe and healthy during this global crisis. We will weather this storm and hopefully emerge from it with a greater appreciation for the simple joys of life and a stronger sense of unity as a nation and as a world. Remember to wash your hands frequently and stay home!

P.S. Doulagivers is fortunate to have a robust online platform with virtual classes and is still currently able to function at full capacity despite the difficult circumstances facing our home city and the rest of the world. Because of this I have decided not to alter our upcoming schedule and will be announcing some exciting news and important dates soon, so keep an eye out!